I founded Richard Neasham Tailoring in 2014 with the mindset to provide bespoke tailoring that was so in vogue in the 18th and 19th centuries.
I provide an exceptional service to all my clients and ensure my visits coincide with your diary. I offer an impressive collection of the world's finest fabrics from cloth merchants such as Scabal Holland and Sherry, Dugdale brothers and Bateman Ogden and Huddersfield Textiles. Providing you with the finest fabrics, I offer the best service and I'm a stickler for sartorial perfection!
A tailor by repute, I pride myself on the detail crafting the best suits and shirts, jackets and made to measure suits for all my clients. I am an experienced tailor with an unbeatable reputation in tailoring the best suits, coats, jackets, tuxedos & shirts for men (I can also now provide personalised made-to-measure shoes to match your perfect suit or jacket). With 26 years as a tailor, I have successfully dressed grooms, best men, businessmen and celebrities.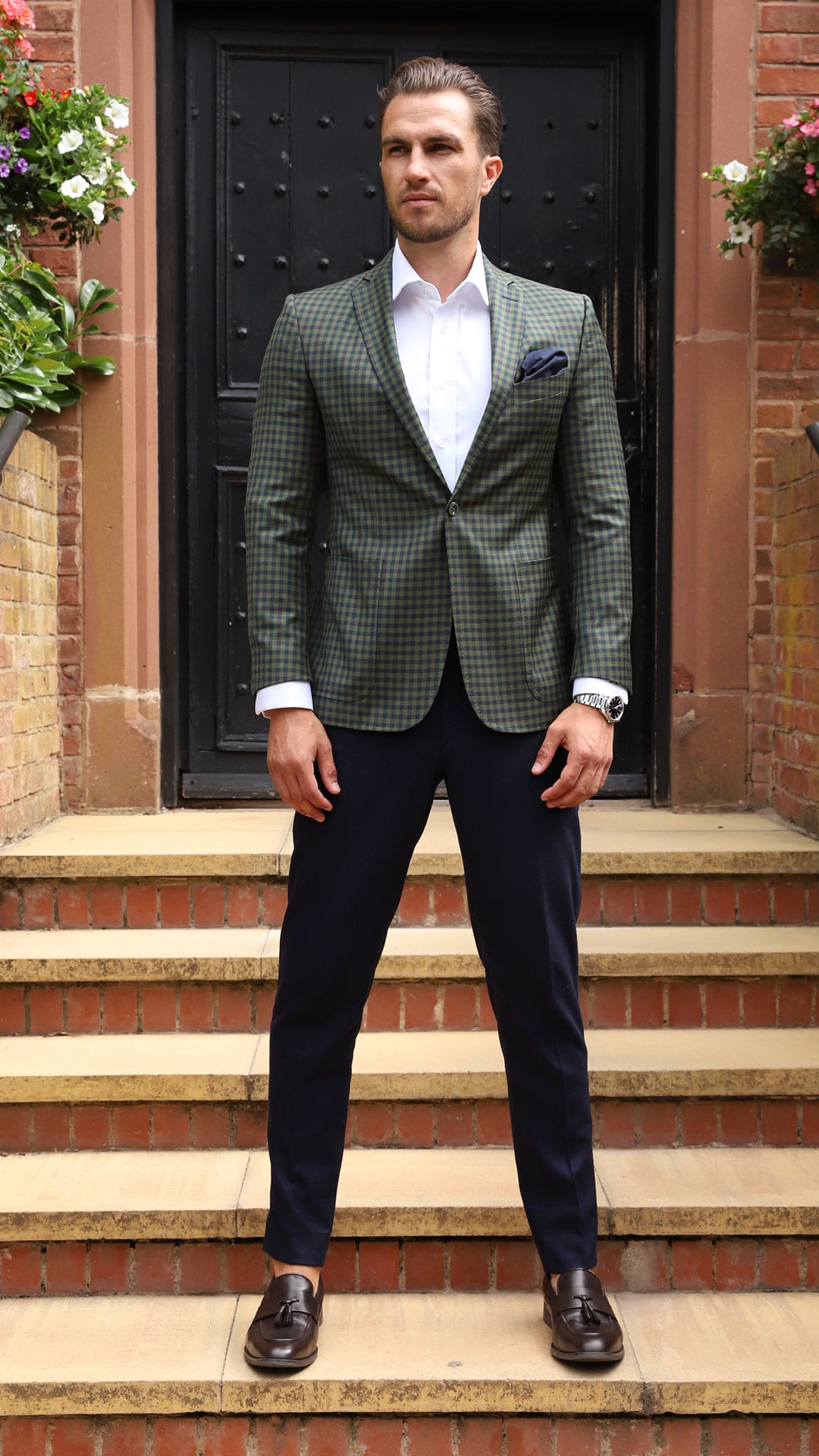 I DRESS YOU IMPECCABLY WITH FINESSE AND CLASS!
I ensure the process of creating that perfect suit is as easy as possible. Your style and comfort is my primary focus and with a variety of cloth choices available. I will be on hand through the entire process, from choosing the best fabric to specialised measurements. You can choose the collars, trims and cuffs.
I've been tailoring men for over 26 years. I craft each garment with the finest fabrics using the best of methods and precision cutting. My finishing has gained UK wide acclaim.
If you want to stand out from the crowd with that blend of class and quality, I – Richard Neasham – have some of the best bespoke suits and made to measure tailoring services in the UK.
I am a master tailor and you can visit me at my Sutton Coldfield shop or I will arrive at your place of work or even at your home to take the measurements. I design wedding suits for men, jackets and made to measure shirts. My exclusive services combine the best of traditional tailoring and modern suiting styles that help appease a steady stream of customers.
Bespoke Tailoring Services
I'm - Richard Neasham - a tailor of fine repute and am known for my master craftsmanship across the UK. I work at the hours when you are free! You can visit me at the Sutton Coldfield shop or If you give me a call, I can come over to your home or office to take the best measurements for a suit, tuxedo or made to measure shirts.
If you would like to discuss your requirements or need more information please get in touch with me. As part of my commitment to excellent service, I answer all emails within 24-48 hours.
Sutton Coldfield Shop: Sutton House, 4 Coles Lane, Sutton Coldfield, B72 1NE
Data Protection :  Your request will be sent encrypted to us. We will use your information only to answer your request. More information about our privacy practices can be found here.