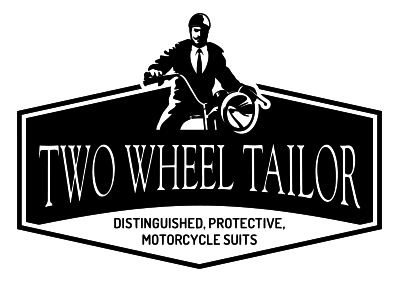 Bespoke Tailored Motorcycle Suits
The Two Wheel Tailor: Distinguished, Protective, Motorcycle Suits
The Two Wheel Tailor by RN Tailoring : In 2019 Richard made a 3-piece suit for a client who was taking part in the Distinguished Gentleman's Ride on his Harley Davidson motorcycle. The client wanted a bespoke tweed suit made to look the part for the event.
Richard went above and beyond the brief- not only did he create a beautifully made bespoke 3-piece suit but he also added safety features. His idea was to introduce a Kevlar lining and removable body armour to a formal suit. This ultimately provided the rider with the best of both worlds; looking distinguished, sharp and sophisticated, and providing improved protection in the event of an accident.
The trousers are made with Kevlar lining and are fitted with removable knee armour. The jacket also has elbow and shoulder armour which are easily removed so your suit can be used on and off the motorcycle.
In 2021 the Two Wheel Tailor is proud to be working with Dominika Grnova, a global ambassador for the
Distinguished Gentleman's Ride. She will be wearing one of Richard's bespoke suits at the event in Greece this year. @Dominika_Rides
The Two Wheel Tailor by RN Tailoring offers thousands of cloth choices with numerous styling and detailing to add that personal touch to your garment.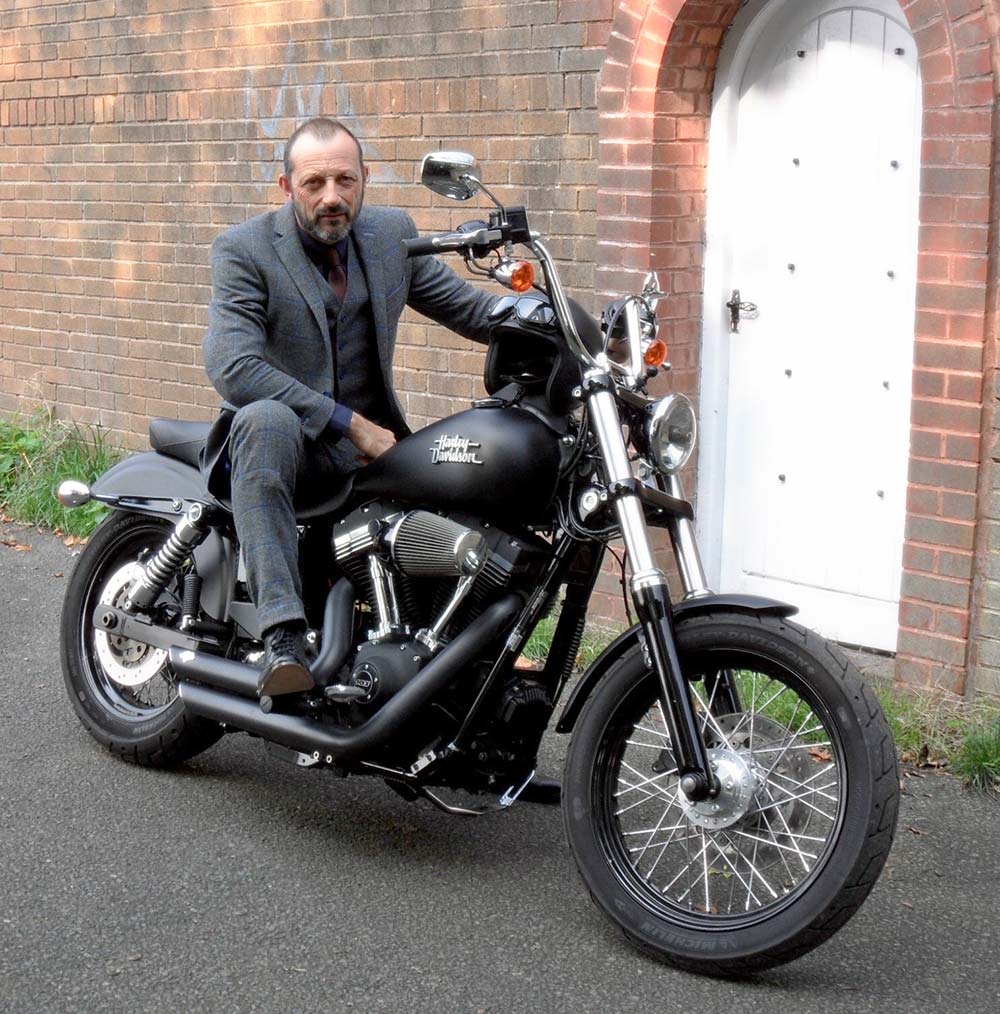 Sutton Coldfield Shop: Sutton House, 4 Coles Lane, Sutton Coldfield, B72 1NE
Bespoke Tailoring Services
I'm - Richard Neasham - a tailor of fine repute and am known for my master craftsmanship across the UK. I work at the hours when you are free! You can visit me at the Sutton Coldfield shop or If you give me a call, I can come over to your home or office to take the best measurements for a suit, tuxedo or made to measure shirts.
If you would like to discuss your requirements or need more information please get in touch with me. As part of my commitment to excellent service, I answer all emails within 24-48 hours.
Sutton Coldfield Shop: Sutton House, 4 Coles Lane, Sutton Coldfield, B72 1NE
Data Protection :  Your request will be sent encrypted to us. We will use your information only to answer your request. More information about our privacy practices can be found here.